The Coptic Church is known by her ascetic attitudes, not only because it was there the monastic movements started, but because these attitudes represent characteristics of her life of worship.
These attitudes have an evangelic base:
"For what is a man profited, if he shall gain the whole world and lose his own soul?…" (Mt 16:26)

"…Sell all that you have and distribute to the poor…and come, follow Me." (Lk 18:22)

"But I discipline my body and bring it into subjection, lest, when I have preached to others, I myself should become disqualified." (1 Cor 9:27)
Asecticism, in the Coptic Church, is not a goal in itself that believers desire to attain, but it is a practical response to divine love. Our Lord gave Himself on our behalf, and we in turn long to give ourselves a long-sacrifice for God's sake. We abstain from temporary pleasures as a sign of our internal desire to enjoy the divine delight through the new life in our Lord Jesus Christ. Believers, especially monks, have one purpose; to attain the inner heavenly Kingdom as a pledge to their hope for eternal life and meeting with God.
In Egpyt, all monastic forms started in the fourth century to reattract the heart of the Church to the inner life, after the country had accepted Christianity and the Emperor had opened his door to bishops and priest.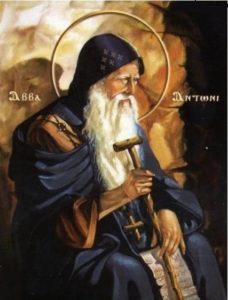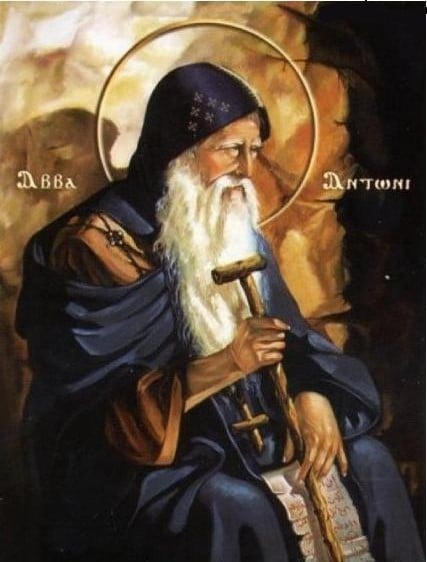 St. Antony, the father of monks, was the first Christian to live a life of consecrated solitude. As a hermit in the desert, he lived a long and saintly life that influenced countless people both in his time and for generations thereafter, even to this day.
The Coptic monasticism is considered the most profound spiritual revival that ever happened in all the history of the Church. It attracted people from all over the world to practice the angelic life in Egypt.
One of the remarkable aspects of the Coptic Orthodox Church today is the continual increase of those who are eager to join the monastic life. At present, in Egypt, there are eleven monasteries scattered in the diverse desert regions and six convents within the cities.